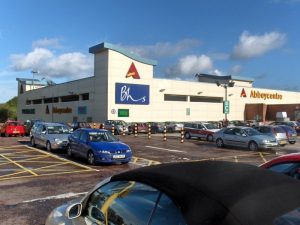 THE Arcadia Group is pulling the shutters down on its Burton and Dorothy Perkins stores in the Abbeycentre next month.
Despite making a profit, the company is now renewing its lease at the Co Antrim store.
It means up to 20 full and part-time jobs are facing chop at the menswear shop and women's fashion outlet as a result of the move.
One worker told the local Newtownabbey Times newspaper: "They told us that we're making a profit, but it's just not enough of a profit apparently.
"They also told us that the lease with Abbeycentre is up and they're not going to renegotiate the contract; they're just shutting the doors. It's just so disappointing."
While some staff have already been redeployed to other Arcadia Group stores, others fear that they could find themselves out of work within weeks.
"A couple of the part-time workers have already been redeployed, but full-time contracts are few and far between," the employee continued. "We just don't know what's happening and we're getting no answers."
The Arcadia Group told the Times newspaper that both stores will close on May 16.