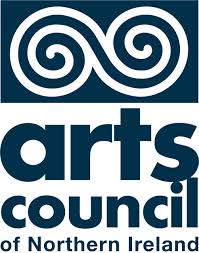 THE Arts Council has released the first details of how it will implement the 11.2% cut to funding passed on to it as part of the Northern Ireland Executive's 2015/16 budget. 
With its annual budget from Government cut by £1.38 million to £10.9 million, the Arts Council has been forced to make difficult decisions that it believes are necessary to stabilise the arts as a whole.
Among those to lose funding is Blackstaff Press, which has £82,000 cut from its budget.
Others to lose out include Green Shoot Productions (£78,000); Irish language umbrella group Pobal (£29,905); McCracken Cultural Society (£16,450); Guildhall Press (£47,100); and Music Theatre 4 Youth NI (£35,500).
Bob Collins, Chairman of the Arts Council of Northern Ireland, commented: "We informed the sector that our decisions would be made against the clear strategic goals set out in our Five-Year Plan which had been approved by the Minister and which echoes many of the Executive's wider priorities.
"These include making excellent art available to everyone, enhancing community benefit and ensuring a fair geographic spread across Northern Ireland.
"However, the reality of passing on a £1.38 million cut to the arts means we are left with a smaller arts sector, with fewer performances, exhibitions, staff and opportunities for people to engage with the arts.
"The arts make a valuable contribution to all areas of society but regrettably this latest round of cuts will be felt not only directly in arts provision but across tourism, health, community regeneration, social cohesion and the very Government initiatives that are designed to promote equality and tackle poverty and social exclusion."
The Arts Council had earlier warned through its '13p for the arts campaign' about the damage that would be caused by significant cuts to an already overstretched arts budget.
Although 23,000 people wrote to the Northern Ireland Executive about cultural issues in response to the draft budget for 2015-16, the campaign failed to influence the final budget outcome for the arts.
Arts Council Chief Executive, Roisin McDonough, commented: "In response to the resources now available to us, we have removed six organisations from the Annual Funding Programme.
"We did this with great reluctance and we would, under any other circumstances have wished to continue to support them.  We have also reduced funding to umbrella bodies, in order to protect front-line services, and have reduced funding for a number of arts venues because, unlike the rest of the arts sector, they have the capacity to generate additional income through programming and ticketing.
"However, the impact of these cuts is not limited to these organisations as it will be felt across the sector and the wider community. The Arts Council will also make savings for the second year running.
"This year £244,000 will be saved cross our own staffing and overheads. After all of these cuts have been made what we are left with is a smaller sector, working with reduced income and a reduced capacity to deliver great arts for all.
"This is not the end of the story; we know the cuts to public spending may bite deeper in the future but we hope that in taking difficult decisions this year we have protected the core elements of each art form, so that in better times they will be able to grow again."