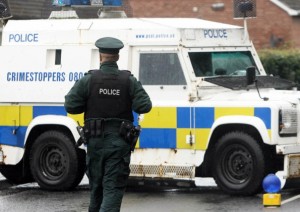 DETECTIVES are investigating after two men were the victims of a paramilitary-style attack.
The men were beaten up in the Galliagh area of Derry.
The men were taken to Altnagelvin hospital but their injuries are not said to be life threatening.
It is not yet know if the assault was linked to violence in Galliagh which was branded as "disgusting" and carried out by people not from the area.
Police said they received reports shortly after 10 pm that youths were blocking roads with burning debris in Glencaw Park and Leafair Gardens.
When officers went to the scene they were attacked with stones, bricks and bottles.
Two of those arrested, boys aged 14 and 16, have been released pending reports to the Public Prosecution Service.
Another 16-year-old boy is still being questioned at Strand Road police station.