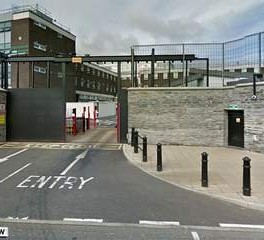 A LARGE number of young people were in the area where a serious sexual assault took place against a 15-year-old girl, police believe.
Residents are sickened and angry at the incident which took place in Collon Lane/ Bloomfield Park area between 9pm and 10.30pm on Saturday.
Details of the incident were revealed on our sister site Derry Daily on Sunday evening.
It had been inundated with responses from local people who fear a repeat of the sickening attack in an underpass.
PSNI Detective Chief Inspector James Mullen said: "It is believed that there was a large group of young people in the area at the time.
"I appeal to any person who witnessed the assault or has any information that would assist with our enquiries to contact Detectives at Strand Road on the non-emergency number 101.
"If someone would prefer to provide information without giving their details they can contact the independent charity Crimestoppers and speak to them anonymously on 0800 555 111."
One on many angry parents who contacted us summed up the feeling of the local community.
"We are devastated for that girl and devastated for that family," said the mother of four.
"We all know there's a crowd hanging around there every weekend and there will be people out there who know who did this.
"They must give that information to police, because the next time it could be them or one of their friends or relatives."
MLA Pat Ramsey said the community was sickened and horrified by the incident and appealed for people with information to give it to the PSNI.