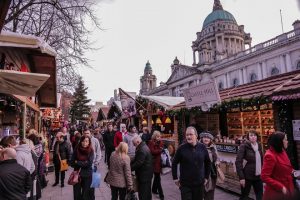 THE police are warning shoppers to be on their guard this Christmas against pick-pockets.
On day two of the PSNI Advent Calendar, police says Christmas is a time of rich pickings for thieves who deliberately target shoppers.
The advice is simple;
* Watch out for pick-pockets in shops and on the pavements;
* If at all possible don't carry cash;
* Don't carry your wallet in your hip pocket;
* And know where your phone, purse and wallet is at all times.