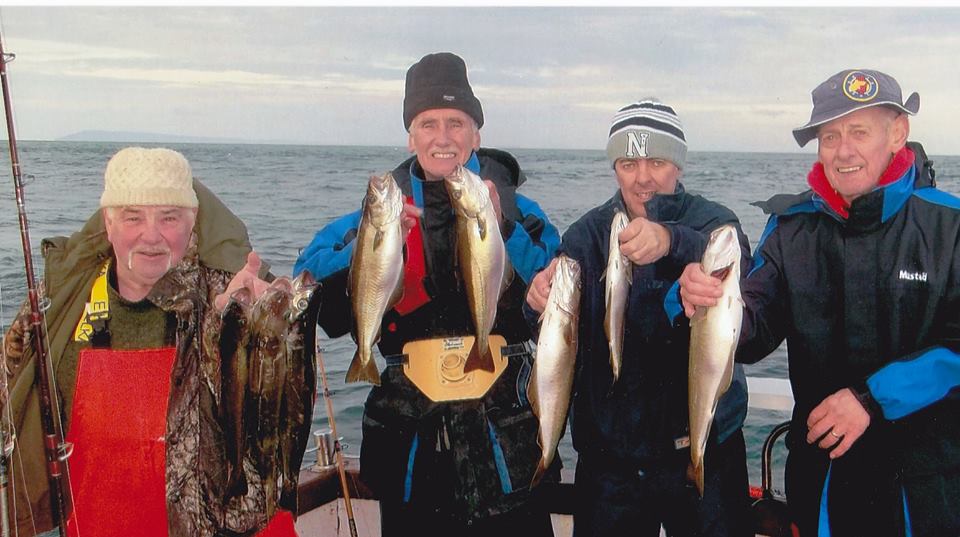 THE Indian Summer for sea anglers looks set to continue into November as the mild weather brings an end-of-season bonus of codling, haddock and even mackerel up to 1kg in the Irish Sea.
Bangor Engineers and Trades Social Club, Sea Angling Section, report they are enjoying fine sport at The Maidens hitting joey mackerel galore, cod, haddock and pollock.
Tom Martin, skipper of the Betsy III said: "We have had a successful year despite periods of bad weather and have enjoyed the best haddock and cod fishing for years.
"There are still fish to be had when the conditions are right and if you are prepared to look for them."
The club has 84 members and is going from 'strength to strength' he added.
Pictured are BETS members Maurice Barron, Norman Lyttle, Peter Boyd and Fred Lucas on Wednesday, Oct 29, at The Maidens.