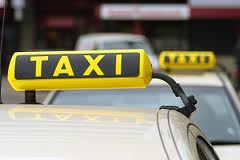 NEW taxi drivers will be required to pass a Taxi Driver Theory and Practical Driving Test being introduced this Friday.
A DOE spokesperson said the tests were being introduced to ensure that potential taxi drivers could demonstrate a comprehensive knowledge of the responsibilities of a professional taxi driver and the ability to drive a taxi in a safe and competent manner.
The spokesperson added: "Periodic training for taxi drivers will be introduced from September 2015.
"From this date taxi drivers will be required to complete periodic training at an approved training centre."