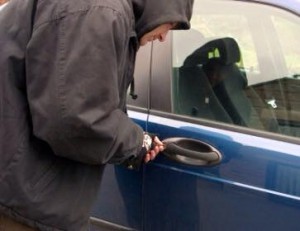 A 21-year-old man has been arrested in connection with various offences including theft, attempted theft and interference to 29 different vehicles in the Strabane and Castlederg areas.
We are aware public concern was increasing regarding a spate of thefts from a number of vehicles over the last few days spreading from Sion Mills to the Woodend Road and taking in several areas of Strabane Town…
A PSNI spokesperson said the man was arrested after "some good police work" and thanks to a few vigilant members of the public who disturbed the suspect attempting to break into several vehicles at Grangewood.
A subsequent search of a house also led to the detection of a number of suspected Class A, B and C drugs for which he was also arrested.
The spokesperson added: "We believe that this arrest will bring to a stop these crimes and gave the public some reassurance, though we still urge the community to secure their vehicles and remove all valuables and money when they leave them. The thief is looking for easy money, don't help them."