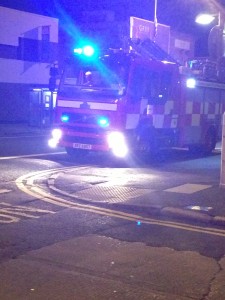 A MAN  has cheated serious injury after a BBQ was lit indoors at a house in south Belfast.
The Northern Ireland Fire and Rescue Service said: "Fire crews led a 41 year old man to the open and administered oxygen treatment prior to the arrival of an ambulance.
"It followed after a fire involving a lit BBQ in the living room of a terrace house in Rockview Street in the Village area of Belfast!
"A bucket of water was used to extinguish the BBQ. Smoke alarms had actuated in the building.
"The man was taken to hospital as a precaution to be checked out for the effects of breathing in smoke."