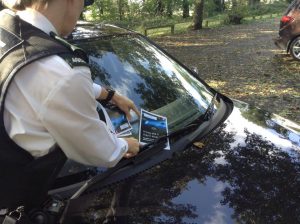 IF they see it they'll steal it!
That's the warning from PSNI's Neighbourhood Policing Team in Newtownards, Co Down.
Officers were out and about today at Scrabo Country Park and other local tourist attractions reminding visitors not to leave valuable items visible in their cars when the vehicle is unattended.