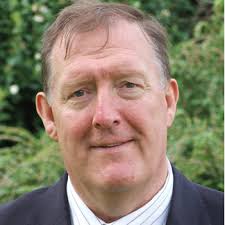 SDLP Employment and Learning spokesperson, Derry MLA Pat Ramsey. has said he is "deeply concerned" by  an immediate £3 million cut to the University of Ulster budget.
Mr Ramsey said the news had come "almost as a bolt from the blue."
He added: "Only this week the Assembly voted to indicate support for funding the further and higher education sector and yet today's announcement is in complete contradiction.
"The Executive needs to urgently rethink its spending priorities. The education budget continues to be ring fenced in its entirety while universities and further education institutions bear the brunt of budget cuts.
"Universities are well documented as being key economic drivers in cities across the world."
Mr Ramsey said the cut would have a "serious negative impact" on the ability of the university to provide academic and research services.
He added: "I have met with senior university officials this week and their concerns about such a cut were very clear."
Mr Ramsey concluded: "The Executive and the Minister must take urgent action to mitigate against the effects of these cuts and ensure our universities are funded to continue their excellent work."