Monthly Archives:
October 2014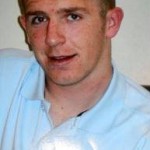 A man has faced a court today charged with the Official IRA murder of Edward Gibson in west Belfast last week.
In the dock of court 10 at  Belfast Magistrates' Court was Malachy Goodman, 57, of Rockmore Road, Belfast. He...
more
POLICE say they are becoming increasingly concerned for the welfare of missing person Kathleen Ward. The 42-year-old was reporting missing from the Divis area of west Belfast on the evening of Monday, October 27. She is described as  being around 5ft 2ins tall, of stocky...more
A man in his 50s was killed in a three vehicle crash on the main Derry to Letterkenny road last night. The man was on a motorbike which was involved in a collision with two cars at Burt at around 10.30pm. He was pronounced dead a the scene and his body removed...more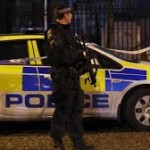 A security alert at a kebab shop has ended after it was declared a hoax.
A suspicious package was found at the fast food premises in Lurgan's Union Street in the around 10.30 pm on Thursday night.
more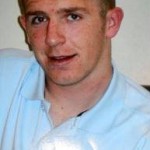 DETECTIVES have charged a man with the Official IRA murder of Edward Gibson in west Belfast.
The 28-year-old was shot in his stomach and thigh in an alleyway beside Divis Tower last Friday. It followed an earlier...
more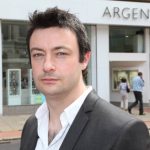 DETECTIVES have detained two men over a £80,000 jewellery heist this week. Raiders stormed Argento premises in the Moyraverty Road West area of Craigavon, on Tuesday 28th October. Company boss Pete Boyle had offered a £15,000 reward for the return of his...more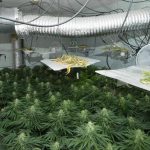 POLICE in north Belfast have charged two men aged 23 and 45 with a number of drugs related offences Chief Inspector Gary Reid said the charges included cultivating cannabis and possessing a class B drug with intent to supply. They are due to appear at Belfast...more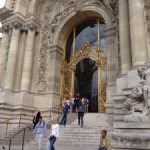 BY TIM HEDGLEY, GROUP TRAVEL EDITOR.
IN the early seventies two sisters from Ireland spent a wonderful time in Paris. It was their first trip abroad and the plan was to study at the Sorbonne and improve their use of French.
In those days getting to Paris from...
more
DETECTIVES from the PSNI's Terrorist Investigation Unit probing the abduction and murder of Jean McConville in 1972 have arrested a 73 year old man. He was detained by TIU detectives in the Dunmurry area of west Belfast this morning under the Terrorism Act. Detective...more