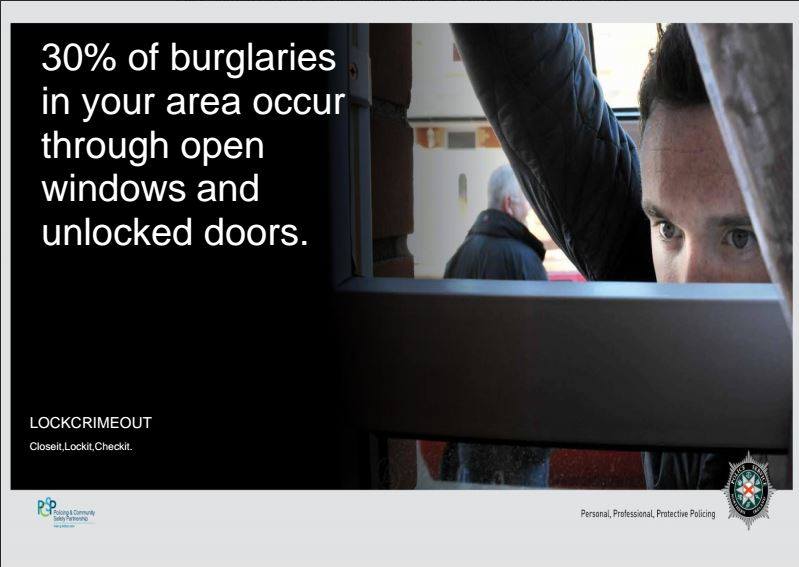 POLICE are appealing for information on a number of burglaries reported to police in the past few days in south Belfast.
They are:
* on the 22nd of September there was a burglary on Fitzwilliam Avenue off the Ormeau Road and clothing was removed from the front porch of the property.
* on the 21st/22nd of September between 22:30-1:00 am there was a burglary on Meadowbank Place and items including a purse and cash were taken from a house.
If anyone has any information please contact us in Musgrave on the non-emergency number 101.
Or if someone would prefer to stay anonymous they can contact the independent charity Crimestoppers on 0800 555 111
Please help us reduce the amount of burglaries by taking a few simple burglary prevention steps:
1: Make sure all windows are and doors are locked and shut.
2: Ensure that your burglar alarm is working and on.
3: Make sure all security lights are working.
4. Do not leave any valuables in sight of people outside the house.