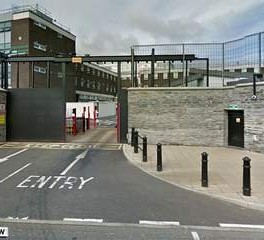 FIVE people were arrested by police over the weekend for suspected drugs offences.
A man, aged 29, and a woman, aged 28, were arrested at Bank Place, Derry in the early hours of yesterday morning on suspicion of possessing a Class A drug.
They were later released pending further enquiries.
A 21-year-old man is to be reported to the Public Prosecution Service (PPS) for possessing Class B and Class C drugs and having them with intent to supply.
It follows a discovery of suspected drugs at Strand Road on Friday evening.
Meanwhile a 27-year-old man is also to be reported to the PPS for possession of a Class B drug close to the city walls on Saturday morning.
Police seized a Class B drug from an 18-year-old man at Society Street on Saturday.
He, too, is to be reported to the PPS.