Monthly Archives:
September 2014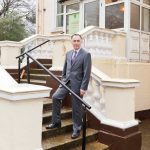 WITH tens of thousands of residential properties in Northern Ireland lying empty and an estimated one in five shops unoccupied (almost twice the UK average), a new concept is coming to Northern Ireland which will help owners protect and maintain their empty properties whilst...more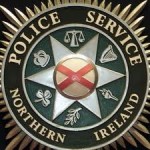 DETECTIVES are appealing for information following a vicious assault just over a week ago. The 20 year old male was attacked in the Lindsay Street area of South Belfast on Sunday 21 September 2014 at around midday. The male was assaulted by a group of males who have been...more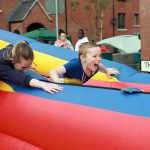 TWO new social housing developments totalling £9.2 million will underpin economic and community regeneration in North Belfast, Newington Housing Association said today. More than 70 new homes in The Glen and Parkside schemes on Limestone Road have been handed over to tenants...more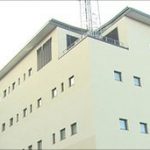 POLICE arrested a man yesterday on suspicion of fraud following a chase on foot. The PSNI say that at around 1.00 pm on Monday, officers went to take a statement from an individual who had reported being the victim of a fraud. "The victim provided a description of the man...more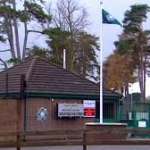 THE PSNI is to end its agency contract with Grafton recruitment on December 31 this year, the force has announced. The decision means all temporary workers employed under this Employment Agency contract will not have their positions renewed beyond that date. This will...more
OLDPARK DUP Councillor Gareth McKee has condemned an arson attack which caused scorch damage to the Jolly Roger convenience store on Alliance Road, north Belfast. The attack happened in the early hours of Sunday morning. Commenting on the attack, Councillor McKee...more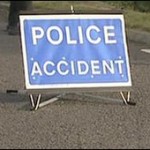 A RELIGIOUS Order is in mourning after two nuns died this morning following a collision involving a police vehicle.
The two-vehicle crash happened on the Belfast Road near the Derrycraw Road junction in Newry, Co Down shortly...more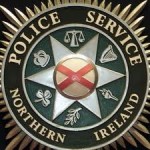 POLICE have evacuated a number of homes and closed several roads in north Belfast due to a security alert on Monday night. It follows the discovery of a suspicious object in the New Lodge district. A youth club in Upper Meadow Street has been opened for evacuated residents...more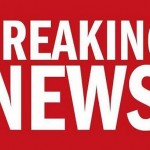 POLICE have closed a number of roads in north Belfast due to a security alert tonight. The Antrim Road is closed from Carlisle Circus to Cliftonville Road. Motorists are advised to take an alternative route while the alert...more