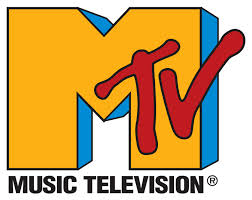 MTV is to "crash" Derry's Ebrington Square on 19-20 September next to stage a weekend gig the city "won't forget."
Tickets for the event, being staged in collaboration with Derry City Council and with support from Ilex and the Northern Ireland Tourist Board, will go on sale on 9 August when headline acts will be announced.
They will be available online and via local box offices.
A similar event held in Plymouth in the south of England last week, saw tickets – which were priced at £5 each – sell out within 22 minutes.
Previous "Crashes" have included Glasgow, Belfast and Manchester.
The Derry weekend will include Club MTV DJs performing live sets and a local concert event run and promoted by Derry City Council.
Coverage will be broadcast across MTV's flagship UK music TV channels, MTV Music and MTV Live HD and subsequently across its portfolio of European music channels in October.
Kerry Taylor, senior vice president, general manager, MTV UK, said Derry was a "fantastic city" – steeped in history "we can't wait to crash it!"
She added: "We look forward to working with local partners on the ground to stage a live music event that Derry won't forget!"
Mayor of Derry, Cllr Brenda Stevenson, staging of the event at Ebrington was a "huge coup" for Derry.
She added: "It promises to be a fantastic opportunity for us to showcase our city to a national and international audience.
"With a full weekend of activity, there will be music to suit all age groups."