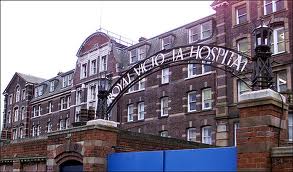 IT was a 'shout' with a difference for fire crews called to Belfast's main hospital yesterday.
For when specialist rescue team and fire crews from Springfield and Central stations turned up the new building at the Royal Victoria Hospital in Belfast there was no blaze to put out.
Instead, it was a errand of mercy after a 68-year-old got trapped in a shower seat.
Firefighters used various tools from its Hearth kit to free him.