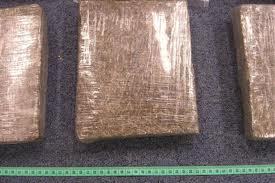 POLICE seized drugs yesterday during a planned search of a house.
During the raid on the property in the Magherafelt area, police recovered a quantity of suspected cannabis plants, a quantity of suspected dried herbal cannabis and suspected Class A drugs.
Two men aged 37 and 64 were arrested on suspicion of various drugs offences and suspicion of abstracting electricity.
They are currently in police custody being questioned under the Misuse of Drugs Act 1971.