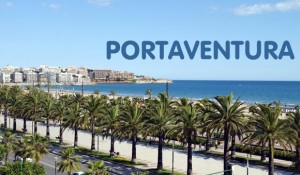 BY TIM HEDGLEY, TRAVEL EDITOR
PortAventura is preparing for a major party to mark the beginning of the summer season this Saturday.
The first White Night of 2014 promises many surprises and is a perfect opportunity to enjoy the resort in a unique atmosphere.
On 31st May, when the sun is beginning to set, the first major event of the season will kick off welcoming the summer with a magic evening full of exclusive shows.
Attendants will be able to enjoy the entire park until 2 am taking advantage of the nice weather and experience PortAventura from a different perspective enjoying throughout the night most popular PortAventura Park activities and attractions.
Fun for young and old
The first White Night of 2014 will also include a special live performance by the group Blaumut in La Cantina (in the area of México) at 9 pm.
Tickets for the concert are limited and must be acquired from 7 pm in China Square an Mediterranean.
In addition, a musical orchestra will perform on an open-air stage and two bands will play on the streets of PortAventura theme park to liven up the atmosphere of a magic evening full with exclusive shows as well as performances in the Saloon and Teatro Imperial.
Visitors will also have a great time at the disco and the customary foam partyand dive into six theme areas, feel the adrenaline of Dragon Khan, wander through Polynesia and cool down on Tutuki Splash, visit the Far West or dance to the traditional rhythms of México.
For visitors with small children, the fun awaits in SésamoAventura with a special activities throughout the night.
Tickets for the event can be booked at www.portaventura.co.uk only £10 (adult entry).