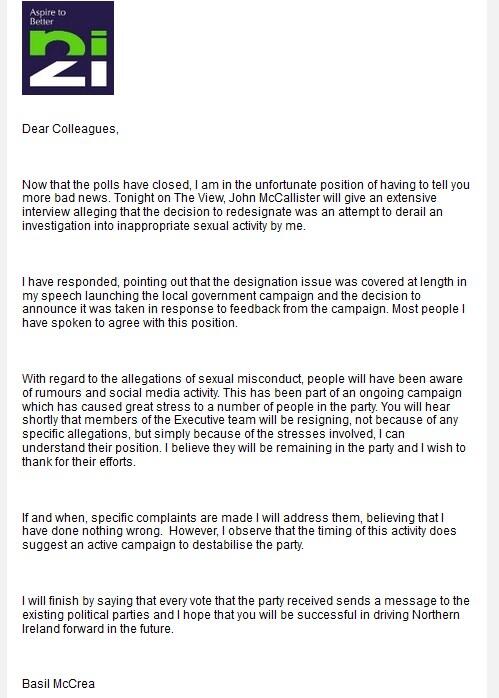 SEX allegations have rocked N121 tonight.
Party leader Basil McCrea released a statement tonight stating he will be accused on the BBC1 programme The View by deputy leader John McAllister of "inappropriate sexual activity by me".
He claimed the accusations were part of a "ongoing campaign by social media" against him.
* The View, BBC1, 10.35 pm