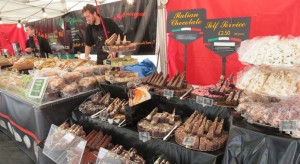 THE Belfast Continental Market has opened this morning in the grounds of Belfast City Hall.
Local traders will join almost 100 European traders in the grounds offering something for everyone, including a selection of food, drinks and entertainment.
There will be a delicious range of food from around the world, including:
waffles, crêpes and macaroons
milkshakes and ice cream
handcrafted cheeses
homemade taramasalata, houmous and olives
bratwurst sausages and burgers
curry sauces.
There will also be onsite bars, serving the best of local and continental brews.
The market is open until Monday.
Time: Thu 15, Fri 16 and Sat 17 May 10am – 10pm; Sun 18 May 1pm – 6pm; Mon 19 May 10am – 8pm