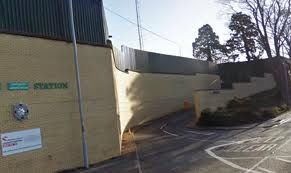 DETECTIVES investigating disturbances in Belfast on Easter Monday have charged three people.
A 43-year-old man has been charged with disorderly behaviour, resisting police and behaviour likely to cause a breach of the peace.
The charges are in connection with a disturbance in Castlereagh Street near the Short Strand interface.
A 17-year-old youth and a 20-year-old man have been charged with disorderly behaviour and possession of an offensive weapon, following disorder in Ormeau Park.
All three are due to face Belfast Magistrates' Court next month. A total of six males were arrested in the park.
Two teenagers, aged 16 and 17, who were arrested in connection with the same incident, have been released pending a report to the Public Prosecution Service.
A 17-year-old youth has been released on bail pending further inquiries.
Two other 17-year-old youths remain in custody at Musgrave Street PSNI station.
There were also disturbances inside Central Station after a large crowd had gathered.
The crowd later dispersed and police said no arrests were made.
During the disturbances a man and woman were reportedly bitten by a police dog.
The incident is to be referred to the Police Ombudsman for investigation.