PRIME Minister David Cameron has appointed a judge to review Northern Ireland's secret letters row.
It followed a threat by First Minister Peter Robinson to quit after the Northern Ireland Office sent out secret letters to 180 republican paramilitary suspects.
Last night, the Belfast Daily revealed that the memoirs of former Prime Minister Tony Blair said that Mr Robinson and Nigel Dodds knew about the OTR plans.
And Jonathan Powell, chief of staff to Mr Blair, said the duo told him that they spent three hours convincing the then DUP leader Ian Paisley to accept the "unpopular" OTR decision.
Powell writes on the OTR issue: "When I saw them (Robinson and Dodds) a few weeks later they said they had sold their idea to Ian Paisley (snr) in a three-hour meeting and he hadn't objected.
"They said they could accept the unpopular undertakings of the Joint Declaration on OTRs as long as Tony Blair wrote a letter to Paisley making it clear that these concessions had been agreed during (David) Trimble's watch and not theirs.
"We sent the letter and they used it as an effective political weapon against Trimble."
However Mr Robinson, who tonight has withdrawn his threat to quit, maintains he knew nothing about the letters.
The DUP leader had made his resignation threat after the trial of Donegal man and convicted IRA terrorist John Downey collapsed who was charged with the murder of four soldiers in the 1982 IRA Hyde Park bombing.
It emerged the PSNI told the NIO that he was not wanted over any terrorist activity when it knew full well he was high on a list of suspects being by Scotland Yard over Hyde Park.
Mr Cameron told a Downing Street press conference: "I agree with the first minister of Northern Ireland that after the terrible error of the Downey case it is right to get to the bottom of what happened.
"The case has already been referred to the Police Ombudsman, and, as the first minister has said, we should have a full independent examination of the whole operation of this scheme.
"We will appoint an independent judge to produce a full public account of the operation of this administrative scheme to determine whether any other letters were sent in error.
"The judge will have full access to government files and to government officials."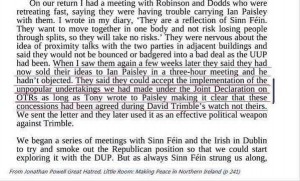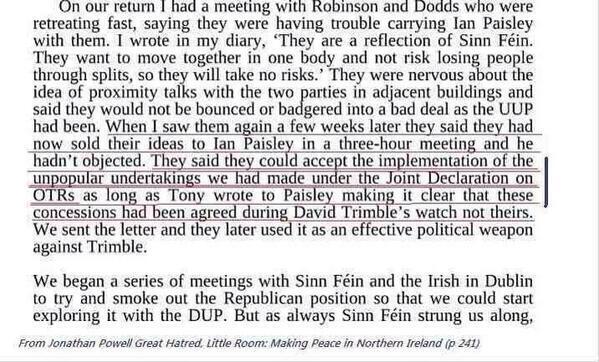 Mr Cameron added: "When we came to power in 2010, we inherited a process where letters were sent, setting out the factual position on whether or not some individuals were wanted for questioning by the police.
"This process continued under this government. There was never any amnesty or guarantee of immunity for anyone, and there isn't now.
"It is right that we take swift action, but let us also remember that Northern Ireland has made great strides forward as a result of the peace process.
"It is vital that we deal properly with the events of the past but make sure this never undermines our determination to build a shared and prosperous future for the next generation so that we never again return to the horrors of the past."
On Thursday, Tony Blair's former chief of staff said the crisis in Northern Ireland is based on a misunderstanding.
Jonathan Powell said the argument over the letters is "misplaced".
Deputy First Minister Martin McGuinness said all parties were aware of a scheme informing people they were no longer wanted by the police.
He said "information about this was in the political arena, and to a certain extent in the public domain".
Mr McGuinness also said that a meeting of the Policing Board in 2010 made clear that a scheme for On the Runs was in place.
"Everybody at that meeting knew that there was a scheme and that over a period of years that scheme was being proceeded with," he said.