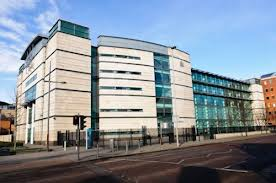 A pensioner who was due to go on trial today for causing the death of a man almost three years ago pleaded guilty to the lesser charge of careless driving.
Sean Press (78) of St James's Avenue, Belfast, had been charged with causing the death or grievous bodily injury of Jonathan David Glenn on the Shore Road in Newtownabbey, Co Antrim, by driving without due care and attention.
Mr Glenn, 20, was driving a motorcycle at the time of the crash which happened around 8pm on Sunday, July 24, 2011.
A jury was due to hear the opening of the case at Belfast Crown Court by prosecuting barrister Kate McKay.
But defence counsel David Hunter QC asked Belfast Recorder Judge David McFarland for his client to be re-arrainged.
Sitting in the dock accompanied by his solicitor, Mr Press pleaded not guilty to causing Mr Glenn's death.
However, the defendant, who has a clear record, said he was pleading guilty to careless driving.
Ms McKay told Judge McFarland that the guilty plea to careless driving was "acceptable to the prosecution".
Mr Hunter QC told the Belfast Recorder: "I am very grateful to the jury and apologise to them for the delay this morning.
"There were a lot of difficutl issues in this case and they have been resolved."
The court heard one member of the jury panel had been discharged by the trial judge after she informed him in writing that the case would cause her both emotional and physical difficulties as she had lost a family relative through a road fatality.
Judge McFarland then discharged the jury and asked for a victim impact report be prepared for the court.
Mr Press will be sentenced this Thursday, February 27.