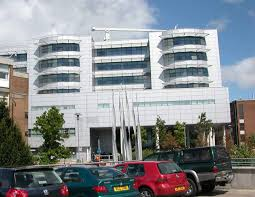 HEALTH chiefs have called in extra staff to the Royal Victoria Hospital's emergency department to deal with the number of people seeking treatment.
The Belfast Health Trust said it triggered "escalation plans", that also include additional beds being opened at RVH in west Belfast.
At one point, more than 100 people were waiting in A&E, and about 30 others were on trolleys.
The trust said there were no plans to call a major incident at this stage.
The emergency departments at the Ulster Hospital in Dundonald and Antrim Area Hospital are also very busy.
The trust said that in the past 24 hours there had been pressure on all emergency departments across Northern Ireland.
A major incident was declared at the RVH last month, when a large backlog of patients led to lengthy waiting times in its emergency department. At that stage, 42 people were waiting on trolleys.
Earlier this month, the Belfast Health Trust admitted that delays in treatment may have been a significant factor in the the deaths of five patients at the RHV in 2013.