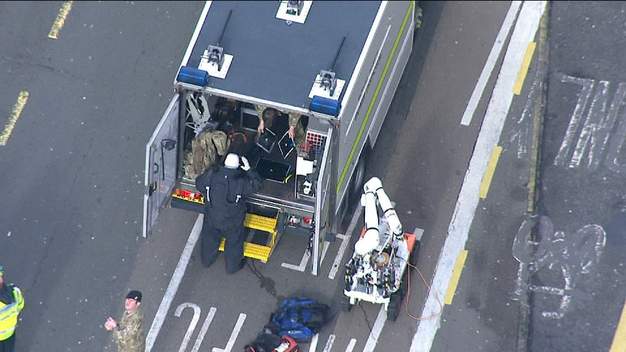 ARMY bases in Northern Ireland are now on high alert after four suspect packages delivered to army careers offices in Great Britain.
Security has been tightened following an intelligence review after the threat to military personnel in England.
At least one of the parcels had a post mark in "Ireland", say security chiefs.
Royal Mail sorting offices at Tomb Street and Mallusk, Co Antrim are also on guard for suspicious packages.
On Thursday night, 10 Downing Street in London said the packages bear "the hallmarks of Northern Ireland related terrorism", Downing Street has said.
Packages were sent to armed forces recruitment centres in Oxford, Slough, Kent and Brighton.
The latest deliveries follow letter bombs sent to offices in Hampshire, Kent and Berkshire earlier this week.
Prime Minister David Cameron chaired a meeting of the Cobra emergencies committee to discuss the threat.
A Downing Street spokesman said: "Seven suspect packages have been identified as containing small, crude, but potentially viable devices bearing the hallmarks of Northern Ireland related terrorism.
"These have now been safely dealt with by the police and bomb disposal units.
"Guidance has been issued to staff at all military establishments and Royal Mail asking them to be extra vigilant and to look out for any suspect packages and the screening procedures for mail to Armed Forces Careers offices is being reviewed."
The Ministry of Defence (MoD) said it was aware of "security incidents" and army staff were warned to be "extra vigilant".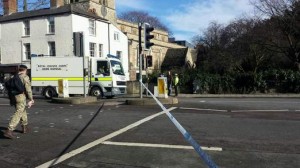 Det Supt Stan Gilmore, of the South East counter-terrorism unit, said the packages found on Thursday would be sent for examination.
"Even if the contents are determined to be a viable device they pose a very low-level threat and are unlikely to cause significant harm or damage," he said.
Packages were found at offices in St Giles, Oxford, the Queensmere Shopping Centre in Slough, St Peter's Street in Canterbury and Queens Road, Brighton.
On Wednesday officers said they believed letter bombs sent earlier in the week to careers offices in Chatham and Reading were linked.
A device was also found at the office on Hospital Hill, Aldershot.
The packages received on Tuesday were forensically examined after being made safe.
Police in Reading described the bomb found at St Mary's Butts as a "small but viable explosive device".
An MoD spokesman said: "Security advice has been reiterated to our personnel."