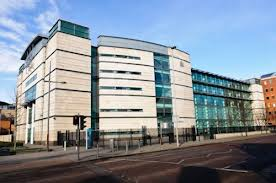 A FORMER soldier received a suspended sentence today after he falsely claimed over £33,000 in housing benefits for almost a decade.
Richard Skelly (54), of Bowness Street, Belfast pleaded guilty to benefit fraud and failing to declare a change of circumstances.
Belfast Crown Court heard how Skelly had applied for housing benefit in March 2003 but had failed to declare he was in receipt of an Army pension of £211 per month and that his partner Linda Harbinson was living with him.
A prosecution lawyer told Judge Donna McColgan QC that the total amount Skelly falsely claimed over almost ten years was £33,245.75p.
"This was falsely claimed from the beginning, one month after his partner moved in with him," he told the court.
The court was told that Skelly was claiming £91 per week when in fact he was only entitled to £17.20 per week.
The lawyer added that no confiscation proceedings were being taken against Skelly as he was now paying the money back.
A defence barrister said Skelly had been in the ARmy for 12 years and had spent two tours of duty abroad.
She said that after leaving the Army he was employed by the Ministry of Defence as a civilian guard supervisor before returning to Northern Ireland.
"He got a job at Harland and Wolff only to suffer a serious back injury when he fell into the hull of a ship he was working on."
As a result of the injury, she said he was unable to work and is currently taking steps to retrain and find new employment.
"He has been living hand to mouth. Between him and his partner their monthly income was £300-£400.
"This money was not spent on items of luxury. He wants to be back in employment so he can increase his repayments."
Judge McColgan QC said Skelly had a clear record and admitted his guilt at an early stage.
"You have expressed remorse to the his court. According to the probation report, you are embarrassed and deeply ashamed of your actions."
The judge said that taking everything into consideration, the appropriate sentence was 12 months suspended for three years.