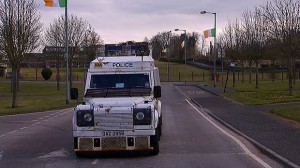 men are still in custody being questioned about dissident republican activity following a security alert in west Belfast yesterday.
Residents were allowed to return home following the end of a security alert in Lagmore, on the outskirts of west Belfast.
A suspicious object was discovered close to a children's playpark at White Rise in the estate at about midnight. Police have not said what was found.
Three men were later arrested nearby in an operation linked to the alert.
They are currently being held at the serious crime suite in Antrim under Section 41 of the Terrorism Act.
About a dozen families who were moved during the night took shelter in a community centre.