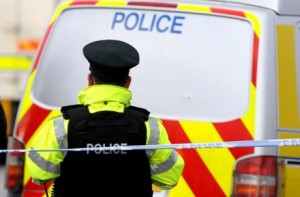 POLICE are no longer treating as suspicious a house fire in which a woman died at the weekend.
A 38-year-old woman was found dead in the house fire at George's Lane in Newry, Co Down around 11 pm on Saturday night.
"There is no evidence to suggest at this stage that the death was anything other than a tragic accident," police said.
The woman is originally from the Birmingham area, however, police have not yet released her name.
Detectives at Ardmore CID want to speak with two men in connection with the incident who were scene walking down Mill Street and stopped at the junction of George's Lane around 11 pm.
One of the men then walked into George's Lane. Both men saw the fire before raising the alarm.
Police have appealed for the men, and anyone who may have information in connection with the fire, to contact them.
A post mortem examination took place on Monday. Police now have received the results and as a result have ruled out foul play.
Detectives are continuing to investigate the exact circumstances of the fire and a number of items have been sent for forensic examination.
The men have been asked to contact Ardmore CID and anyone with information about the cause of the fire should ring detectives on 0845 600 8000.