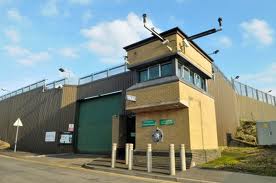 DETECTIVES are on the trail of a man who held up a south Belfast off licence armed with a knife.
The man fled with stolen money and cigarettes from premises after threatening a female shop assistant with a knife.
Police say the man entered the shop on Agincourt Avenue in the Holylands area just before 4 pm on Saturday.
He forced the woman to her knees and made off with money from the till and a quantity of cigarettes.
The robber is described as in his late 20s, around 5ft 7in tall and of medium build.
Meanwhile, police believe the same man may have been involved in a robbery and attempted robbery in north Belfast.
A man entered a newsagent's on the Ballygomartin Road at 5.30 pm on Saturday and demanded money, but left empty-handed when staff refused his request.
A short time later a man armed with a knife stole money from a frozen food store on the nearby Ballysillan Road.
Detectives are also investigating an attempted robbery in Donnybrook Street in south Belfast.
Three members of staff from a local pizza shop were depositing takings in a night safe at around 2 am on Sunday when two men attempted to take the money.
After a struggle the would-be robbers were forced to flee empty-handed, and were picked up by a third individual driving a black BMW that had emerged from Eglantine Avenue.
Police have appealed for anyone with information on any of the incidents to contact them on 0845 600 8000.