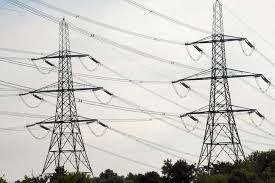 THE island of Ireland is making good progress towards meeting targets of 40% renewable electricity generation by 2020, according to a new report published by EirGrid Group today.
The EirGrid Group Annual Renewable Report 2013 shows that 17% of the island's electricity demand was met from renewables in 2012 – this comprised 18% in the Republic of Ireland and 13% in Northern Ireland.
The report can be viewed at: http://www.eirgrid.com/media/EirGridAnnualRenewableReport2013.pdf
In addition, during 2013, 116 MW (megawatts) of renewable power sources (mostly wind) connected in the Republic of Ireland and 74 MW in Northern Ireland. At the end of September 2013, the total renewable generation installed on the island of Ireland was 2,771 MW.
These figures show the island of Ireland is continuing its world-leading progress in facilitating renewable energy on the grid.
No other synchronous electricity system of scale manages the same levels of instantaneous wind penetration levels (50%) seen at times today in the Republic of Ireland and Northern Ireland, and no other synchronous power system is aiming to safely and securely manage real-time wind generation penetration levels of 75% by 2020.
Speaking at the publication of the EirGrid Annual Renewable Report 2013, EirGrid Group Chief Executive Fintan Slye said: "There has been solid progress towards developing strong renewable electricity generation capabilities in the last few years.
"It is important that we build on this momentum as we strive to meet our target of 40% renewable electricity generation by 2020. Achieving these targets and the resulting benefits will require a significant expansion and upgrade of the transmission network across the island of Ireland".