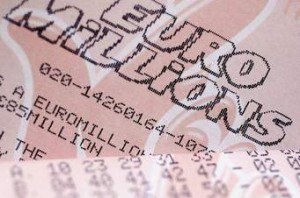 A woman from Northern Ireland is celebrating after winning a massive Euromillions jackpot.
A Camelot spokesperson confirmed last Tuesday's Euromillions was won by one person from the UK.
The claim has been validated and the prizemoney – £26,863,588.20 – paid out today.
The winning ticket was bought in Martin McBrearty's Mace store in Strabane, Co Tyrone last weekend.
The Camelot spokesperson said the winner, who lives in the town with her partner, had asked not to be identified.
The winning numbers were: 19, 23, 27, 42 and 44. Luck Star numbers were 3 and 5.