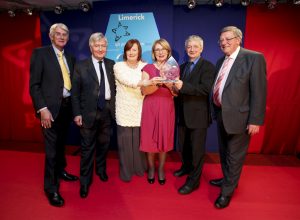 BELFAST City Council won four prizes in an all-Ireland community competition, including the Best Local Authority Award.
It received the accolade after judges commended "its sensitive involvement with its many diverse communities" at the Pride of Place Awards organised by Co-Operation Ireland.
Three local community groups, nominated by the council – Upper Andersonstown, Lower Ormeau and Willowfield Parish – also won awards at the ceremony in Limerick.
Upper Andersonstown Community Forum took the Cities estate category receiving praise for transforming an area of deprivation.
The judges said: "Starting from a low base they have methodically tackled a slew of challenging social problems and in so doing have turned the lifestyle and expectations of a whole community.
"What impressed the judges most were the optimism and vision of community leaders and in particular their approach to education in its broadest sense."
Willowfield Parish Community Association took second spot in its city category while the Lower Ormeau Residents Action Group came third in the category for previous winners.
The Lord Mayor of Belfast, Alderman Gavin Robinson, congratulated everyone involved in the award.
"We as a council have always said Belfast is the best place to live, work, visit and invest because of its welcoming, educated and hardworking people who value their communities and want to work to improve the city for all.
"These awards truly reflect that ambition and long may it continue," added the Lord Mayor.
This is the 10th year of the Pride of Place Competition which is run by Co-operation Ireland in partnership with the All-Island Local Authority Steering Forum, a forum which encourages strategic and sustainable approaches to cross border co-operation by local authorities.